GlobeNewswire
Bronstein, Gewirtz & Grossman, LLC Notifies Gemini Trust Company, LLC Investors of Class Action and to Contact the Firm to Actively Participate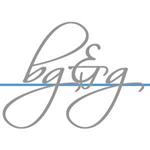 News provided by
Bronstein, Gewirtz & Grossman, LLC
Jan 25, 2023, 10:00 AM ET
NEW YORK, Jan. 25, 2023 (GLOBE NEWSWIRE) -- Attorney Advertising -- Bronstein, Gewirtz & Grossman, LLC notifies investors that a class action lawsuit has been filed against Gemini Trust Company, LLC ("Gemini"), Tyler Winklevoss and Cameron Winklevoss (collectively, the "Defendants") on behalf of Gemini account holders who invested in the Gemini Earn program ("Gemini Earn") from February 2, 2021, through December 27, 2022 (the "Class Period).  Such investors are encouraged to join this case by visiting the firm's site: www.bgandg.com/gemini.

The complaint filed in this class action alleges that Gemini made actionable misstatements that deceived investors by touting Gemini Earn as a safe method of storing crypto assets and collecting interest payments and that Gemini omitted and concealed significant information concerning the risks associated with Gemini Earn, including information concerning its so-called partner and borrower in connection with the program, Genesis Global Capital, LLC. The complaint further alleges that Defendants violated securities laws because Gemini failed to register as an exchange and/or broker-dealer and offered and sold unregistered securities without providing registration statements for such securities, which would have apprised investors of the risks and other important information associated with their investments.
A class action lawsuit has already been filed. If you wish to review a copy of the Complaint you can visit the firm's site: www.bgandg.com/gemini or you may contact Peretz Bronstein, Esq. or his Law Clerk and Client Relations Manager, Yael Nathanson of Bronstein, Gewirtz & Grossman, LLC at 212-697-6484. If you suffered a loss investing in Gemini you can request that the Court appoint you as lead plaintiff.  Your ability to share in any recovery doesn't require that you serve as a lead plaintiff.
Bronstein, Gewirtz & Grossman, LLC represents investors in securities fraud class actions and shareholder derivative suits.  The firm has recovered hundreds of millions of dollars for investors nationwide.  Attorney advertising. Prior results do not guarantee similar outcomes.
Contact:
Bronstein, Gewirtz & Grossman, LLC
Peretz Bronstein or Yael Nathanson
212-697-6484 | info@bgandg.com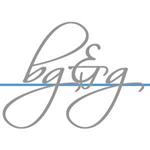 For inquiries or corrections to Press Releases, please reach out to GlobeNewswire.