GlobeNewswire
Post Harvest Technologies Announces Executive Promotion
Nick Stoll to serve as new Chief Administrative Officer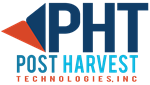 News provided by
Post Harvest Technologies, Inc.
Jan 25, 2023, 9:56 AM ET
SALINAS, Calif., Jan. 25, 2023 (GLOBE NEWSWIRE) -- A leading Arizona- and California-based AgTech company today announced the internal promotion of its Corporate Controller.

Nick Stoll has been named Chief Administrative Officer (CAO) of Post Harvest Technologies, Inc. (PHT) and its subsidiary companies, all of which are aligned in the Cold Storage and Pre-Cooling space.
"I am delighted to install Nick Stoll as our new Chief Administrative Officer," said Jim White, PhD, Chairman and CEO of Post Harvest Technologies. "Nick is a long-time employee of our family of companies. He served Growers Ice Company, one of our portfolio companies, as Controller for many years before becoming Corporate Controller of PHT. His dedication, professionalism and attention to detail make him the perfect choice to oversee the daily operations of our companies and manage our overall performance."
As Corporate Controller, Stoll was responsible for finance, controllership and corporate development and strategy. As the new CAO, he also will manage the organization's finances in addition to creating goals, policies, and procedures for efficiency and compliance.
"I'm humbled by the trust placed in me by this organization as I step into my new role, where I'll report to our CEO, Jim White, directly and act as a go-between for other senior-level management. I've always been a team player, so this position – working closely with all departments in our organization, looking for opportunities to improve functionality – is right up my alley," Stoll said.
The announcement coincides with other structural changes within the organization: the January 1st merger of two of PHT's portfolio companies. Growers Custom Equipment, LLC, headquartered in Yuma, merged into Facilities Management Group, LLC, of Salinas. A new pre-cooling equipment manufacturing division of FMG will be located in the Yuma facility.
"Being CAO requires high-level decision-making, leadership, and communication skills. It also depends on a nuanced understanding of change management and an ability to juggle several complex projects at once. Nick has demonstrated these abilities, and I look forward to working closely with him to improve business efficiency," White said.
"This is a critical year for PHT as we embark on a state-of-the-art redevelopment of an iconic piece of real estate in California: our GIC campus in the heart of the verdant Salinas Valley," he continued. "When it is operational in 2026, this campus will be one of the nation's foremost agricultural processing, pre-cooling, and cooler facilities, and will change the face of agriculture in the entire region."
"I am relying on the most talented and hardworking individuals to help accomplish these goals," added White.
Stoll holds a Masters in Finance and a Masters in Management of Technology from Golden Gate University. He received his Bachelor's degree from the University of California, Davis, where he played football and rugby. In his spare time, he referees junior college football.
"I'm very excited to quarterback in my new role as CAO, especially as we advance on our groundbreaking projects within the AgTech industry," said Stoll. "I look forward to contributing to Post Harvest Technology's mission of excellence and maintaining our title as the nation's winning team in Cold Storage and Pre-Cooling."
For more information, visit https://postharvesttechnologies.com/.
Dr. Jim White is founder and CEO of PHT Investment Group LLC, as well as Chairman and CEO of Post Harvest Technologies, Inc. and Growers Ice Company, Inc. He is the bestselling author of five books, including Opportunity Investing: How to Revitalize Urban and Rural Communities with Opportunity Funds and Broken America: Ten Guiding Principles to Restore America. Throughout his career, he has bought, expanded, and sold 23 companies operating in 44 countries. He holds a B.S. in civil engineering, an MBA, and a doctorate in psychology and organizational behavior. He shares his insights and critical thinking skills in a webcast series, Healing America with Dr. Jim White, in which he explores the many issues and challenges faced by our nation – and how to fix them.
FURTHER INFORMATION:
Deborah Levison
203-258-5250
A photo accompanying this announcement is available at https://www.globenewswire.com/NewsRoom/AttachmentNg/12fd97b0-1620-4c27-a896-6ec957bf1ea1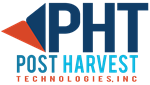 For inquiries or corrections to Press Releases, please reach out to GlobeNewswire.