GlobeNewswire
NewHydrogen CEO Steve Hill Discusses Advancements in Sustainable Hydrogen Catalysts with Hampton University Energy Expert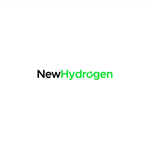 News provided by
NewHydrogen, Inc.
Nov 21, 2023, 3:30 AM ET
Dr. Mohamed Noufal elaborates on reproducible catalysts, green hydrogen, and affordable clean energy

SANTA CLARITA, Calif., Nov. 21, 2023 (GLOBE NEWSWIRE) -- NewHydrogen, Inc. (OTCMKTS:NEWH), the developer of a breakthrough technology that uses clean energy and water to produce the world's cheapest green hydrogen, today announced that in a recent podcast the Company's CEO Steve Hill spoke with Hampton University's Chair and Professor of Chemical Engineering, Dr. Mohamed Sanad Noufal regarding catalyst research, sustainable hydrogen production, and the path to affordable, clean energy solutions.
Dr. Noufal emphasized the pivotal role of catalysts in addressing global energy challenges, emphasizing the need for a fundamental understanding of their processes. "If we can't truly understand this process at a fundamental level, we might not be able to solve the energy crisis problem," he commented.
Dr. Noufal's research primarily centers on developing reproducible, cost-effective catalysts for hydrogen and oxygen electrochemical reactions. He stressed the significance of reproducibility, stating, "I prefer to pay more attention to the reproducibility of catalysts. Reproducibility is imperative for commercial production of catalyst with consistent catalytic properties."
Dr. Noufal said, "The overarching goal of our research is to reduce the cost of hydrogen production, a crucial element in driving sustainability. By collaborating with partners in the United States and abroad, we are on track to transition these catalysts into practical applications."
One distinctive aspect of his work is the utilization of graphene-based catalysts, renowned for their unique properties and enhanced conductivity. These catalysts promise to enhance the efficiency of hydrogen and oxygen electrochemical reactions, a vital component of sustainable energy production.
Dr. Noufal's efforts extend beyond laboratory research as he actively collaborates with industry partners, offering the potential for commercialization and widespread use of these innovative catalysts. His commitment to developing sustainable catalysts that combine efficiency with reproducibility is poised to revolutionize hydrogen production and fuel cell conversion.
The discussion also delved into the potential of green hydrogen as a tool for decarbonizing various industries and the need to reduce production costs to reach the Earth shot initiative's goal of $1 per kilogram of hydrogen. Dr. Noufal mentioned his research on hydrogen's role in space and his project to create an efficient catalyst by combining machine learning, DFT calculations, and experimental design.
Dr. Noufal received a PhD in Environmental sciences and Engineering from the University of Texas at El Paso.
Watch the full discussion on the NewHydrogen Podcast featuring Dr. Noufal at https://newhydrogen.com/single-video.php?id=at3pL6ooXCo
For more information about NewHydrogen, please visit https://newhydrogen.com/.
About NewHydrogen, Inc.
NewHydrogen is developing a breakthrough technology that uses clean energy and water to produce the world's lowest cost green hydrogen. Hydrogen is the cleanest and most abundant element in the universe, and we can't live without it. Hydrogen is the key ingredient in making fertilizers needed to grow food for the world. It is also used for transportation, refining oil and making steel, glass, pharmaceuticals and more. Nearly all the hydrogen today is made from hydrocarbons like coal, oil, and natural gas, which are dirty and limited resources. Water, on the other hand, is an infinite and renewable worldwide resource. However, extracting hydrogen from water is an expensive process. Working with research teams at UCLA and UC Santa Barbara, NewHydrogen is helping to advance the green hydrogen revolution. We are developing NewHydrogen ThermoLoop™, a breakthrough water splitting technology that uses clean energy and water to produce unlimited quantities of the world's cheapest green hydrogen. Our goal is to help usher in the green hydrogen economy that Goldman Sachs estimated to have a future market value of $12 trillion.
Safe Harbor Statement
Matters discussed in this press release contain forward-looking statements within the meaning of the Private Securities Litigation Reform Act of 1995. When used in this press release, the words "anticipate," "believe," "estimate," "may," "intend," "expect" and similar expressions identify such forward-looking statements. Actual results, performance or achievements could differ materially from those contemplated, expressed or implied by the forward-looking statements contained herein. These forward-looking statements are based largely on the expectations of the Company and are subject to a number of risks and uncertainties. These include, but are not limited to, risks and uncertainties associated with: the impact of economic, competitive and other factors affecting the Company and its operations, markets, the impact on the national and local economies resulting from terrorist actions, the impact of public health epidemics on the global economy and other factors detailed in reports filed by the Company with the United States Securities and Exchange Commission.
Any forward-looking statement made by us in this press release is based only on information currently available to us and speaks only as of the date on which it is made. We undertake no obligation to publicly update any forward-looking statement, whether written or oral, that may be made from time to time, whether as a result of new information, future developments or otherwise.
Investor Relations Contact:
NewHydrogen, Inc.
ir@newhydrogen.com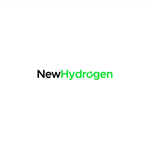 NOTE: This content is not written by or endorsed by "WTRF", its advertisers, or Nexstar Media Inc.
For inquiries or corrections to Press Releases, please reach out to GlobeNewswire.