GlobeNewswire
Embrace Holiday Moments Without Compromising Baby Bonding Time with Momcozy's Babywearing Essentials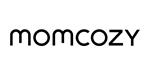 News provided by
Momcozy
Nov 21, 2023, 9:00 AM ET
New York, NY, Nov. 21, 2023 (GLOBE NEWSWIRE) -- As the holiday season approaches, mothers everywhere are immersed in crafting magical moments for their families. Yet, balancing the needs of their little ones with holiday preparations and household chores can be both overwhelming and challenging. Paired with the hustle and bustle the holiday season brings, moms find themselves stretched thin, struggling to balance their time evenly inciting feels of stress, anxiety or even guilt. 
Momcozy, a renowned maternity and baby brand endorsed by over 3 million moms, is eager to offer a helping hand to mothers this holiday season (and beyond) with best-in-class babywearing solutions. These solutions provide moms flexibility to multi-task and navigate the holidays without interrupting precious bonding time with their babies.
 To cater to the varied needs of moms in different situations, Momcozy has offers two babywearing essentials: the Momcozy Hip Seat Carrier and Momcozy Baby Carrier Classic.
The hip seat baby carrier is a game changer for parents suffering from back or shoulder pain by evenly distributing pressure across the hips and waist. The innovative 3D abdominal support structure and wide waist belt with an EVA massage pad help relieve abdominal pressure, protecting moms who have undergone a C-Section. The ergonomic seat design boosts baby's hip health, putting them in the pediatric recommended "M" position and promoting healthy skeletal development. Putting the baby on and off the carrier is a breeze, perfect for moms who needs the most flexibility.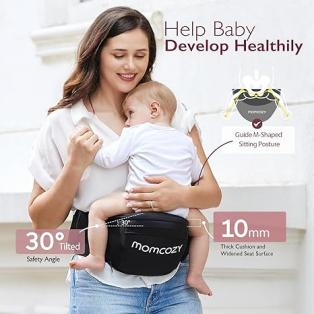 The Momcozy baby carrier classic is a go-to choice of hands-free babywearing, fitting into mom's active holiday lifestyle. Moms can focus on holiday preparation with their little ones snuggling close to their chest. This classic baby carrier is adjustable and grows with babies, from early infancy through toddlerhood (7–44 lbs.). The EVA waist panel provides ergonomic support for a baby's healthy spinal development. Thanks to the X-shaped strap, baby's weight is distributed evenly over mom's shoulders and back. Mom can comfortably carry her little one for long periods without getting tired.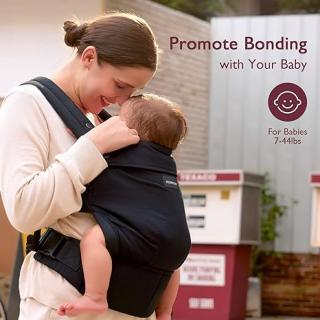 "Moms always try their best to prepare an unforgettable holiday for all. This is an exhausting task," said a spokesperson for Momcozy. "We hope they can enjoy a cozy holiday as well. And the close bonding time with their baby is uninterrupted."
Along with the babywearing essentials, Momcozy newly released a baby towel to provide special care for baby during bathtime. Made from 50% bamboo and 50% cotton, the Momcozy hooded baby towel offers lush thickness and extra fluffiness and feels ultra-soft to the touch, gentle on baby's delicate skin and safe for all skin types. Its high absorbency ensures that babies are dried off quickly and thoroughly.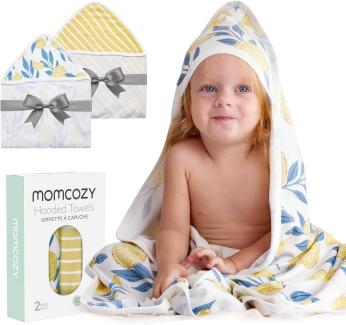 The hooded baby towel comes in three original patterns, namely, Starry Sky, Ink Wash Leaves, and Lemon Leaves. Parents will love these adorable design which add more fun to bathtime. Three sizes are available - towels of 28'' x 28'' and 36'' x 36'' for babies and 29" x 56'' for moms. 
About Momcozy
Since 2018, Momcozy has been bringing the best in comfort to mothers with wearable breast pumps, nursing bras and other mom caring products. Endorsed by 3 million mothers in over 40 countries, Momcozy is a companion to women from pregnancy to early motherhood. With continuous innovation and a commitment to creating cozy designs born from love, Momcozy is growing in reach and impact to make moms' lives easier around the world.

For press and media enquiries, please contact:
Anna Jiang, pr-at-momcozy.com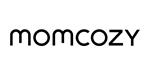 NOTE: This content is not written by or endorsed by "WTRF", its advertisers, or Nexstar Media Inc.
For inquiries or corrections to Press Releases, please reach out to GlobeNewswire.