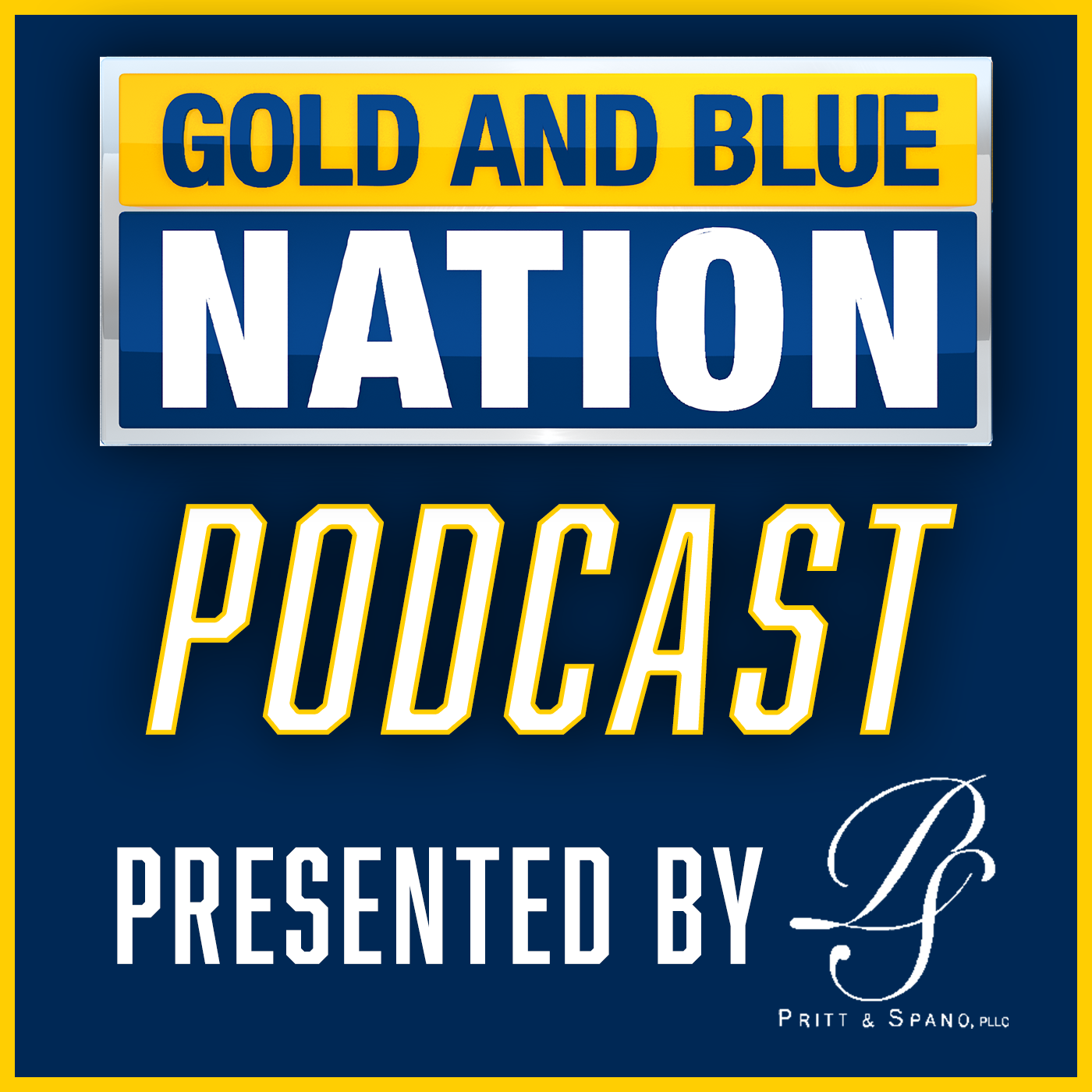 On the diamond, the Mountaineers are red hot — and they're catching the attention of folks around the country. ESPN's Mike Rooney joins us for the latest edition of The Gold and Blue Nation Podcast, presented by Pritt & Spano, to discuss WVU baseball, its first place status in the Big 12, its biggest star in JJ Wetherholt and its chances to host NCAA Tournament games. 
College baseball's regular season has journeyed to the month of May, and No. 12 West Virginia continues to hold on to the top spot in the Big 12 Conference standings.
After gaining sole possession of first place in the Big 12 for possibly the first time in program history with a sweep of TCU, West Virginia strengthened its grip on the league's top spot with three wins over Baylor.
Following the weekend series sweep in Waco, the Mountaineers improved their conference record to 11-4 on the season. West Virginia has four Big 12 series victories, and a pair of sweeps, on its résumé.
With just three weeks left in the regular season, West Virginia (33-11, 11-4 Big 12) has a 1.5-game-lead over Oklahoma State (30-13, 11-7 Big 12) and Kansas State (28-17, 11-7 Big 12), who are tied for second place in the league standings. Randy Mazey's bunch has a three-game cushion in the loss column.
WVU has won series over both OSU and K-State, meaning the Mountaineers have the head-to-head tiebreaker over both squads. West Virginia has also claimed series victories over seventh-place TCU and ninth-place Baylor. Only eighth-place Kansas has beaten Mazey's team in a conference series this season.
Texas (30-15, 10-7 Big 12) can move into a tie for second place Monday afternoon as the Longhorns conclude their weekend series with TCU.
West Virginia has never finished higher than third in the final Big 12 regular season standings. The Mountaineers have finished in the top three in the conference standings just once, in 2013. Last season, Mazey's crew won 14 league games, a program best since moving to the Big 12.
WVU is already sitting at eleven Big 12 wins with three series still to play.
The Mountaineers have three-game sets against Oklahoma, Texas Tech, and Texas remaining on the schedule. The first two of those series will be played at home, with the final three games of the regular season being played at Texas.
That series could directly decide who wins the Big 12 regular season crown. Or, depending on what happens over the next two weeks, it's possible WVU could enter that series with the regular season title and the top spot in the Big 12 Baseball Tournament already in hand.