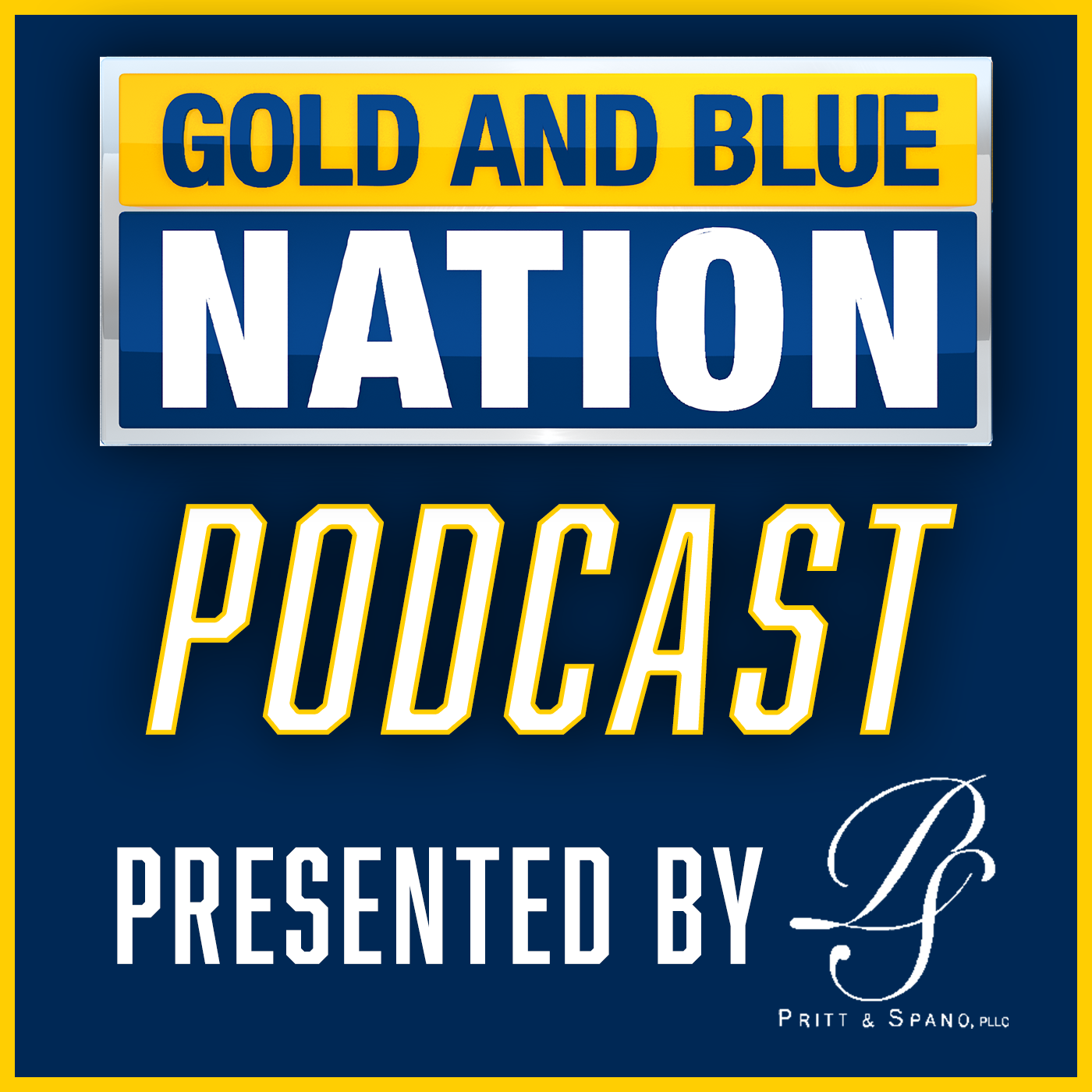 The WVU baseball team is in the NCAA Tournament for the 14th time in program history, meaning this historic season will continue. Hosts Ryan Decker and Kevin Redfern react to West Virginia's tournament draw, and preview all four teams that will be playing in Lexington. Instant reaction from WVU players and skipper Randy Mazey is also included on this edition of The Gold and Blue Nation Podcast, presented by Pritt & Spano. Stick with Gold and Blue Nation for complete postseason coverage of WVU baseball. 
MORGANTOWN, W.Va. — No. 18 West Virginia has a chance to tighten its grip on the top spot in the Big 12 Conference standings this weekend as the Mountaineers travel to Waco, Texas, to face the last-place Baylor Bears in a three-game weekend series.
The Mountaineers have had troubles in Waco in the past, but will look to extend their five-game winning streak, and improve upon their impressive road record.
Here is everything you need to know about this weekend's matchup on the diamond.
No. 18 WVU baseball at Baylor series information
Location: Baylor Ballpark in Waco, Texas
All-time series: The series is tied 14-14 since 2013
Last meeting: West Virginia swept Baylor, winning the series finale 7-5 (April 8-10, 2022, in Granville, West Virginia)
West Virginia record: 30-11, 8-4 Big 12
Baylor record: 15-26, 6-12 Big 12
Game 1
Game 2
Game 3
Matchup preview
West Virginia and Baylor are trending in different directions. The Mountaineers have won five in a row, seven of their last eight contests, and exactly 30 games on the year. The Bears, on the other hand, have dropped six of their last nine since April 11, and have won half as many games as WVU this season.
Most recently, Baylor was defeated in two of three games in a series against nationally ranked Texas Tech, and then lost at home to Tarleton State out of the WAC on Tuesday afternoon.
The Mountaineers swept Baylor at Wagener Field last season, and have won each of the last four games played against the Bears. Trips to Waco have not been as kind to WVU, however. West Virginia has won just one series at Baylor Ballpark, and has lost six of its last seven games played in the venue.
Baylor ranks last in the Big 12 Conference in team batting average (.259), runs scored (231), home runs (32), and on-base percentage (.357), among other statistics. Conversely, West Virginia ranks second in the league in batting average (.303), runs (336), hits (430), and on-base percentage (419), and has committed the fewest strikeouts at the plate of any Big 12 team.
WVU's pitching staff has also performed well, ranking second in the conference in ERA (4.31). Randy Mazey's pitching staff has allowed the second-fewest runs, walks, and opponent batting average of any Big 12 club. Baylor's pitching staff has allowed 135 more runs, total, than the Mountaineers, and the Bears' team ERA is more than 2.50 runs higher.
Kolby Branch leads Baylor at the plate. He paces the team with a .362 batting average and 16 doubles. John Ceccoli leads BU's power numbers with five home runs on the year. Only two pitchers on Baylor's pitching staff have an ERA under 5.30.
JJ Wetherholt continues to lead the Big 12, and sit second in the nation, with his .459 batting average. Wetherholt and Grant Hussey hit grand slams in back-to-back innings Tuesday night in the win over Penn State.