This is an archived article and the information in the article may be outdated. Please look at the time stamp on the story to see when it was last updated.
These exciting keyboards are new, unique or both
As computers evolve, so do the peripherals required to use them. Many modern keyboards are fitted with customizable keys, RGB lighting and other fun features that make them more exciting. If you're looking for a new keyboard, there are several interesting models worth checking out.
In this article: Logitech K380 Multi-Device Wireless Keyboard, 7Keys Retro Typewriter Keyboard and Redragon One-Handed Mechanical Gaming Keyboard
What to consider when buying a gaming keyboard
Wired vs. wireless
PC gaming is all about overcoming latency. When you click a key, you want your PC to recognize the action immediately. Generally, wired keyboards are the fastest, meaning you'll get the most out of your gaming experience. Still, wireless keyboards have come a long way, and most are nearly as good as wired models.
Programmable keys
Keyboards with programmable keys let you customize your gaming experience. For example, you can program the "run" or "hit" action in a video game to whichever key you'd like. Some keyboards let you program up to two actions to a single key; you can soft-press the key for one action and hard-press it for another.
Customizable lighting
Most people want their gaming setup to look as cool as it feels. Keyboards with RGB backlighting often have numerous customizable lighting schemes and effects to add some flair to your gaming.
Build quality
Gaming keyboards can be pretty expensive. You'll want to choose one from a reputable brand known for building high-quality keyboards. If you play often, you'll want to ensure the keys can stand up to plenty of use without breaking. One broken key can have a significant impact on your gaming experience.
What to consider when buying a keyboard for work
Ergonomic design
You might use your work keyboard for eight hours or more each day. Choosing a keyboard that won't hurt your wrists is essential. Many feature curved designs that let your hands rest naturally on the keys. Others have a split design that enables you to move each piece to suit your needs.
Portability
If you often travel for work or take your work with you on vacation, you'll want a lightweight keyboard that's easy to carry around. Some feature foldable designs that make them easy to store. In many cases, you may need two keyboards; an ergonomic keyboard for home and a compact one for travel.
Keystrokes
If you've used many keyboards, you know each one feels slightly different. Some have a soft feel that doesn't require much force to compress the keys. Others have a more tactile feel that produces a "clicky" sound when you hit the keys. It all boils down to your personal preferences, but buying a keyboard that you'll be happy with is important.
Extra functionality
Some keyboards feature dials, switches or buttons that let you control your computer's volume with ease. These models are ideal for those who regularly have virtual meetings. Others feature backlights that make it easier to type in dimly lit rooms. Although extra features aren't necessary, they can be nice if they make your workday easier.
Best new or unique keyboards for gaming and work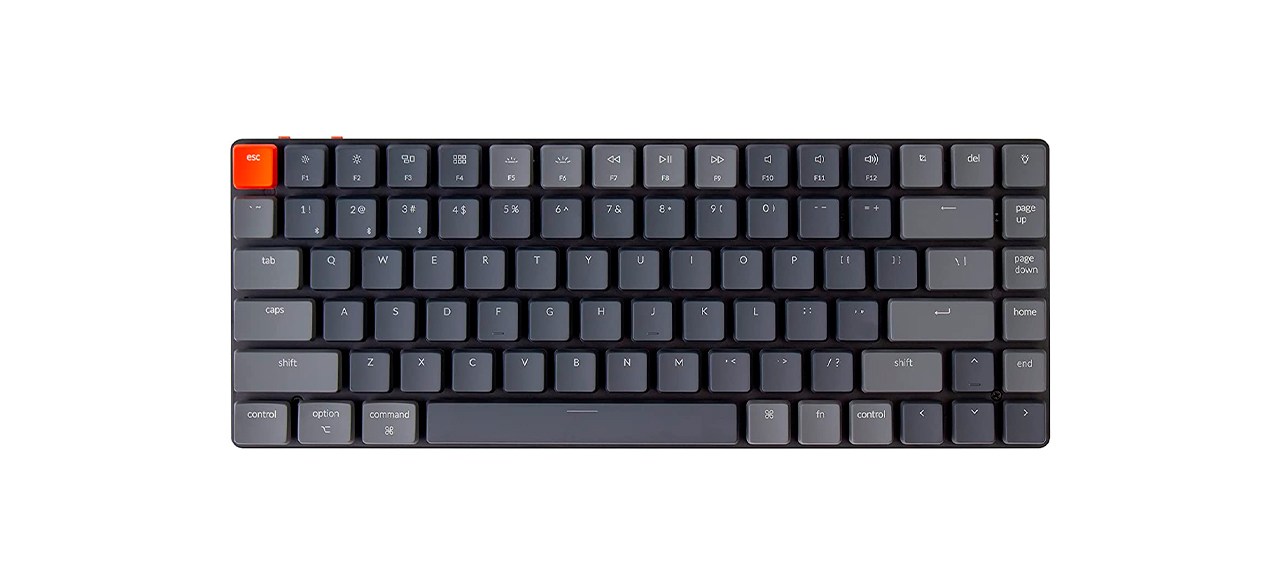 This slim keyboard lets you remove and replace keys without any fuss. It's much slimmer than the average keyboard. It features 18 RGB-lighting settings. It can connect to three devices simultaneously.
Sold by Amazon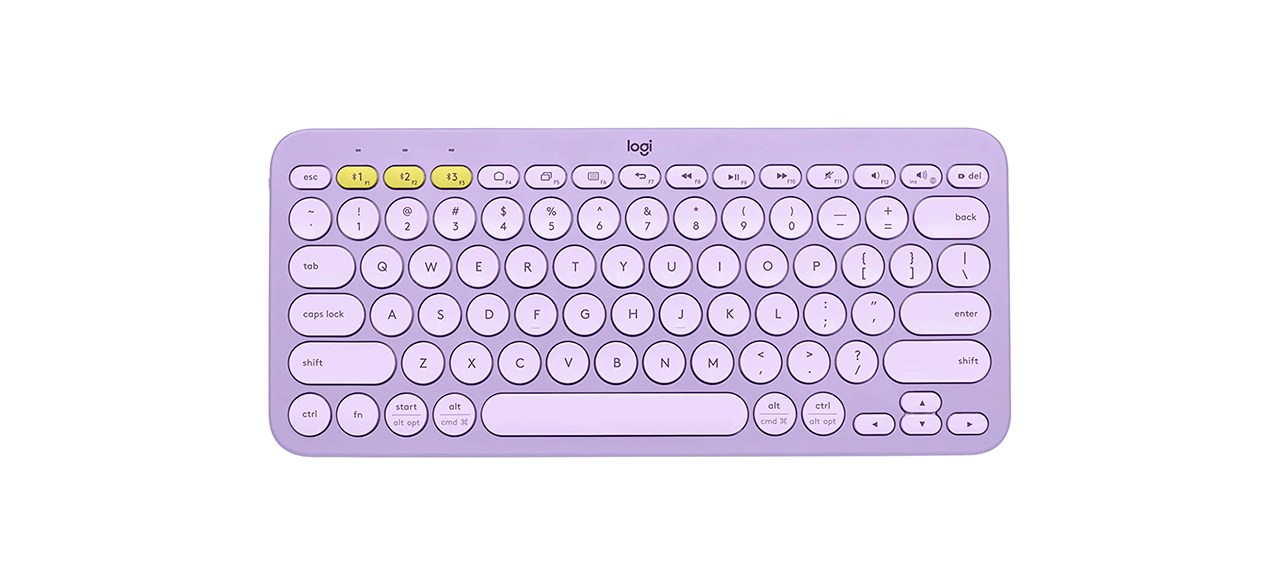 Logitech K380 Multi-Device Wireless Keyboard
The circular keys on this model set it apart from its competitors. It can connect to three devices simultaneously. Many were impressed with the long battery life. It's available in five fun colors, including pink, lavender and off-white.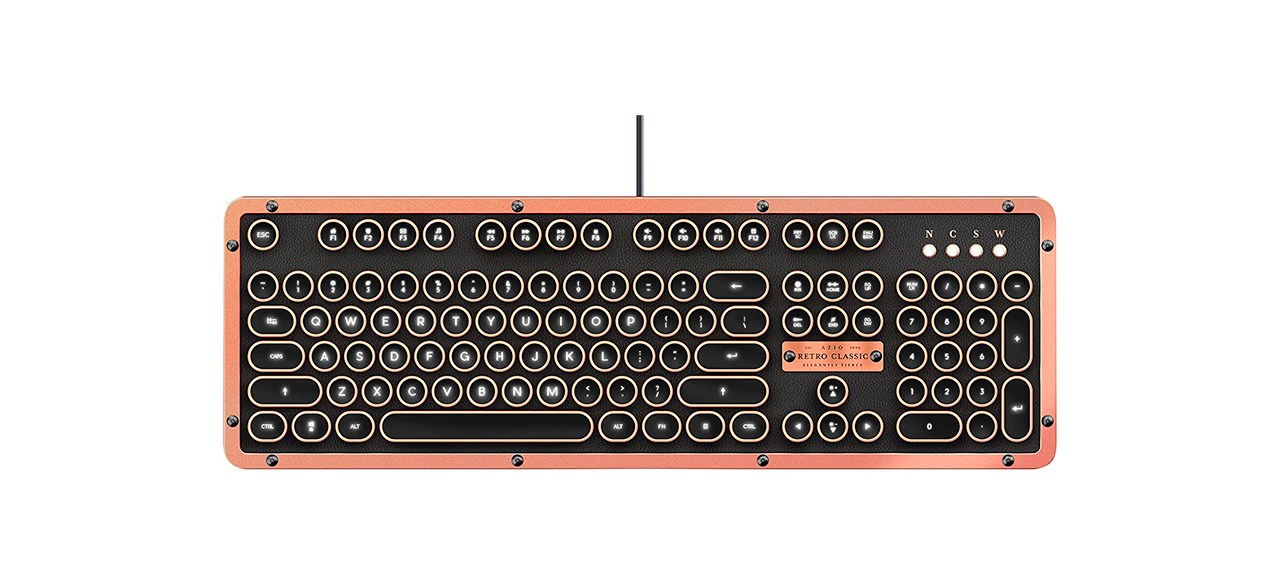 This features an elegant design with a leather top plate and aluminum accents. The keys have a tactile feel, similar to a typewriter. The height and angle are adjustable. Many were impressed with Azio's customer service.
Sold by Amazon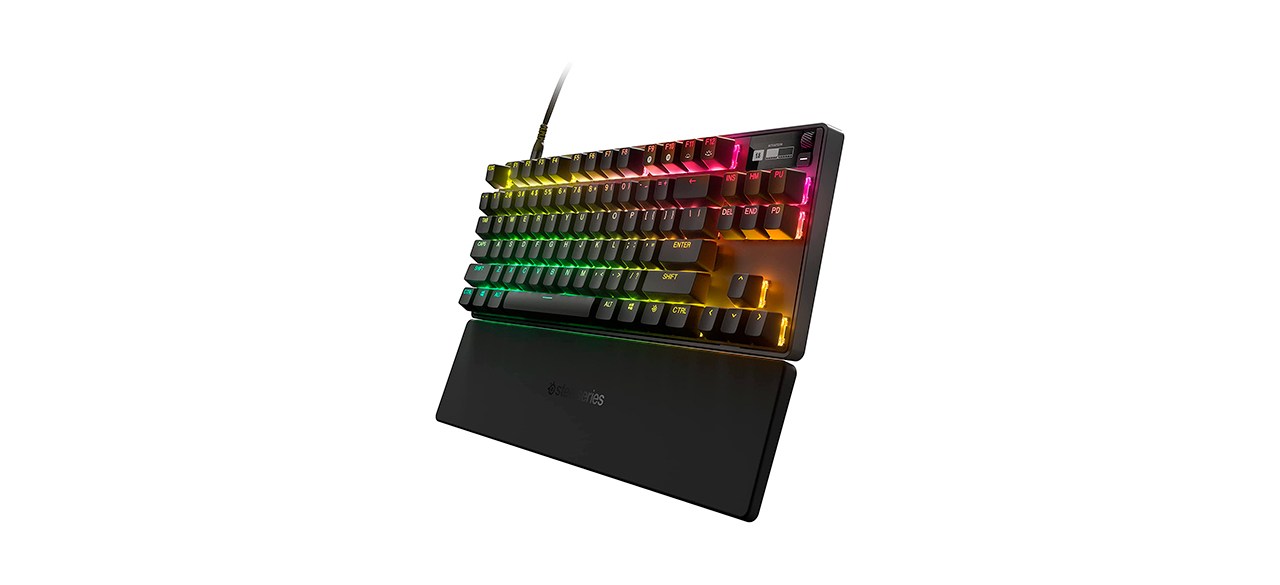 This gaming keyboard features programmable action keys that accommodate two actions per key. It has a small OLED display that shows important information, such as GPU stats and notifications. The advanced switches have various settings that let you customize the response time.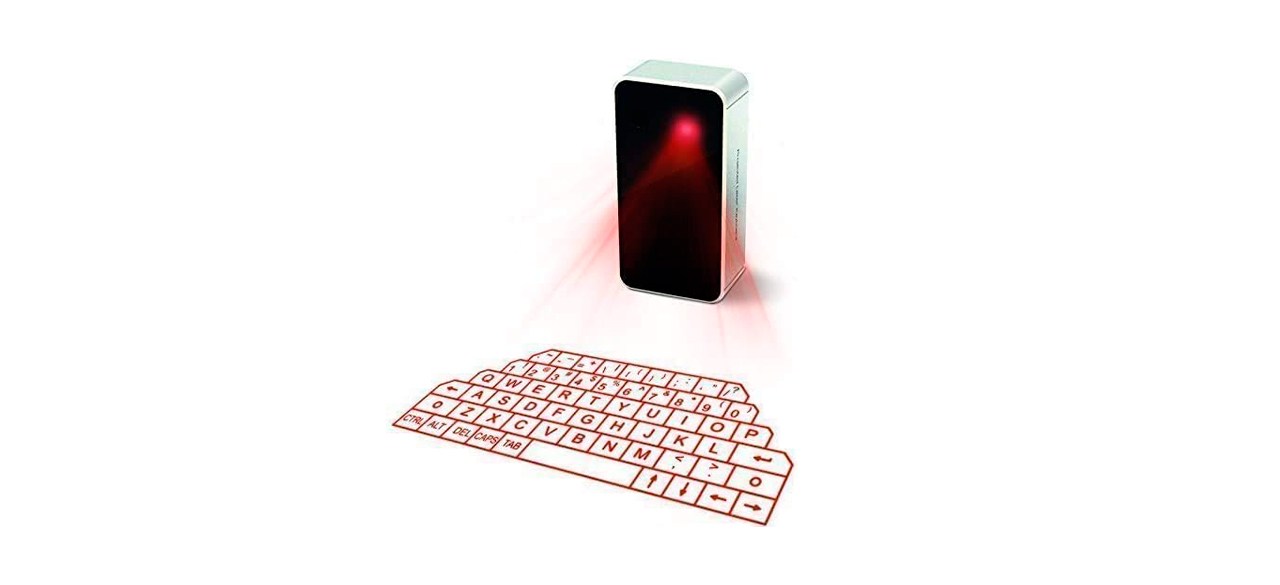 AGS Wireless Projection Keyboard
This is an ideal choice for a unique gift or occasional use, but it isn't likely something you'd want to use daily. The futuristic design looks neat, and the keys are functional. It's great for those who don't like the clicking sound of a traditional keyboard.
Sold by Amazon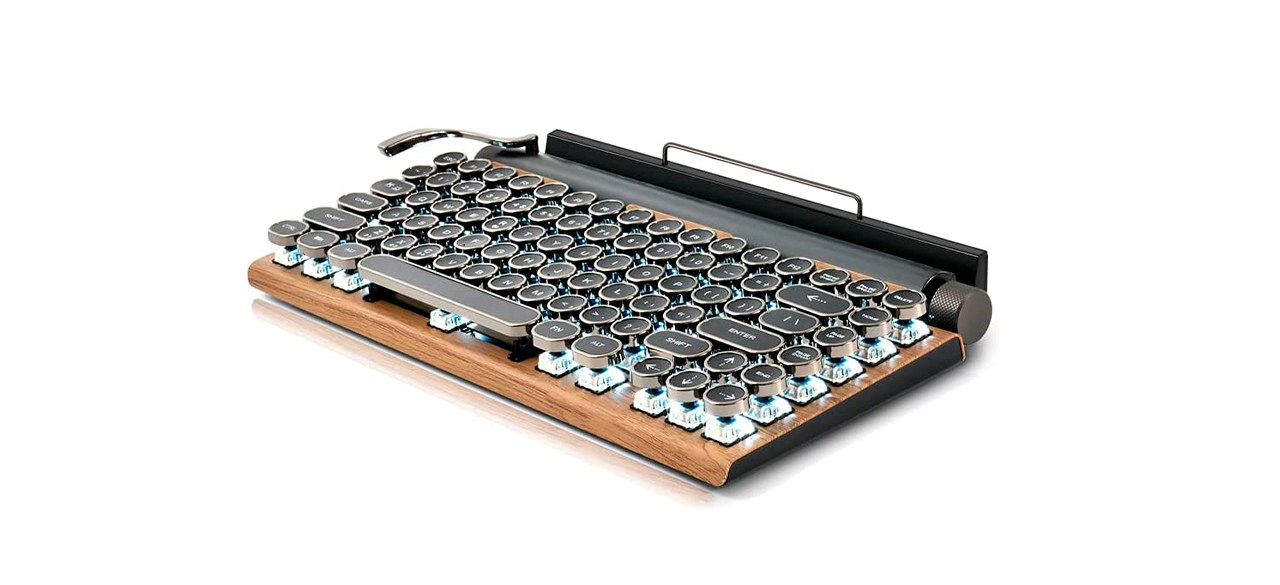 7Keys Retro Typewriter Keyboard
This fun keyboard resembles an old-fashioned typewriter but comes with various modern upgrades, such as backlit keys. It can connect to multiple devices and has a tray to hold your tablet or phone. It's available in white, black or wooden style.
Sold by Amazon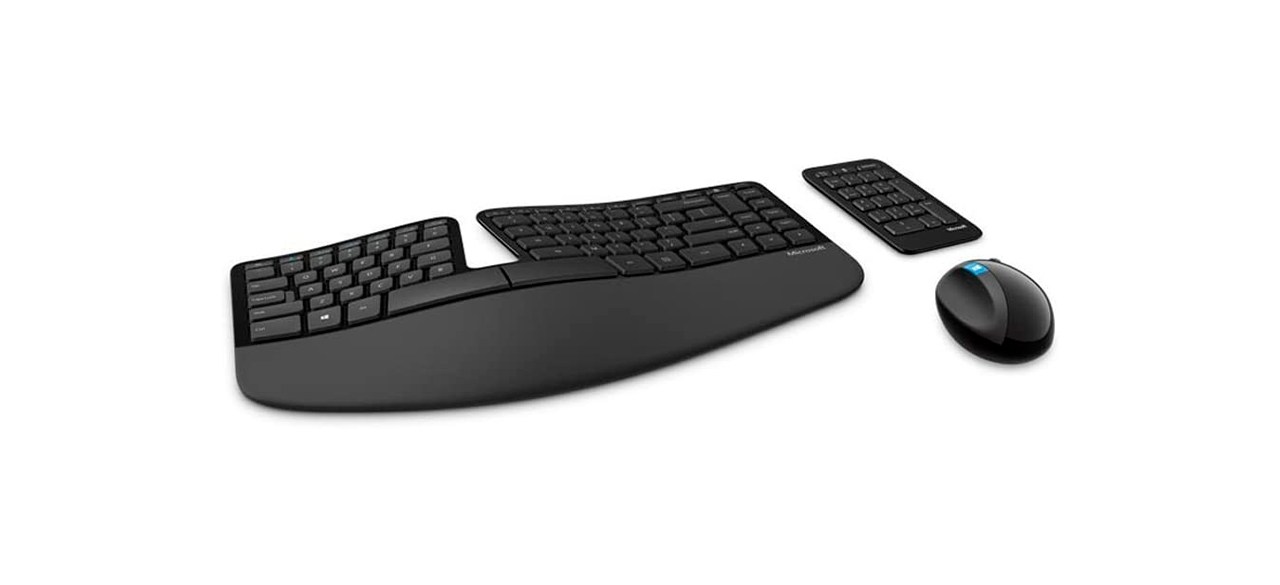 Microsoft Sculpt Ergonomic Keyboard
This features an attractive ergonomic design that makes long workdays more manageable. The number pad is separate from the keyboard, so you can place it wherever you'd like. It has a cushioned wrist rest. It automatically encrypts your keystrokes to keep you safe from keyloggers.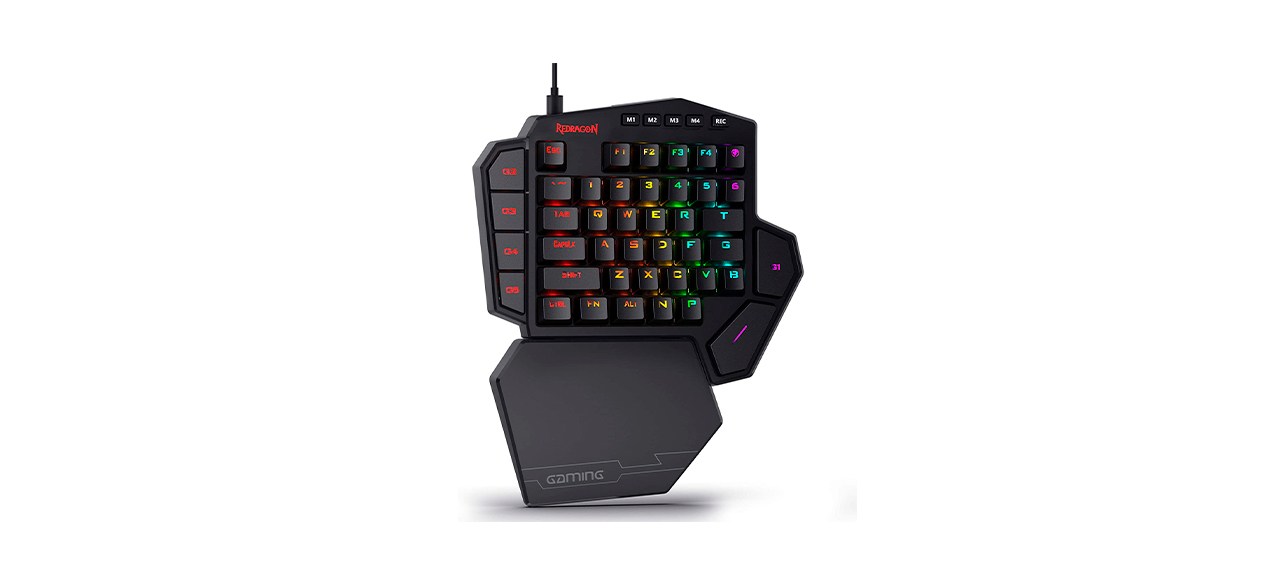 Redragon One-Handed Mechanical Gaming Keyboard
This has seven programmable keys and five RGB modes. It has a detachable, magnetic wrist rest. Many said it is an excellent choice for first-person shooter games. The space bar placement is more comfortable for long gaming sessions.
Sold by Amazon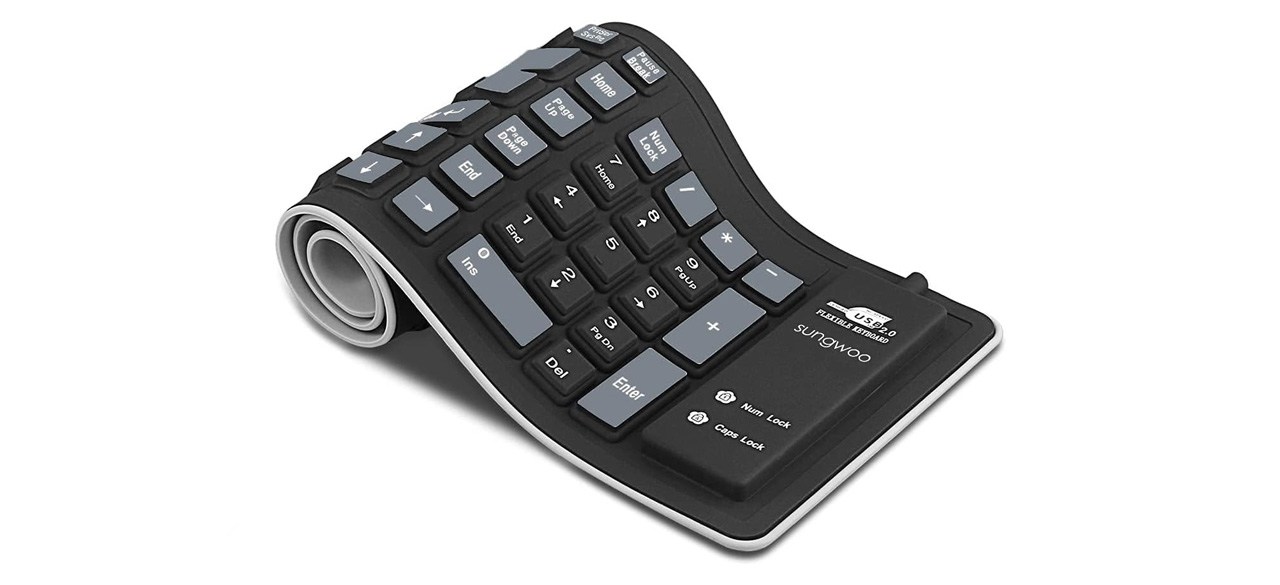 Sungwoo Foldable Silicone Keyboard
You can roll this keyboard up when you're done, making it an ideal choice for travel. It has a straightforward, wired design. It's completely silent and works surprisingly well.
Sold by Amazon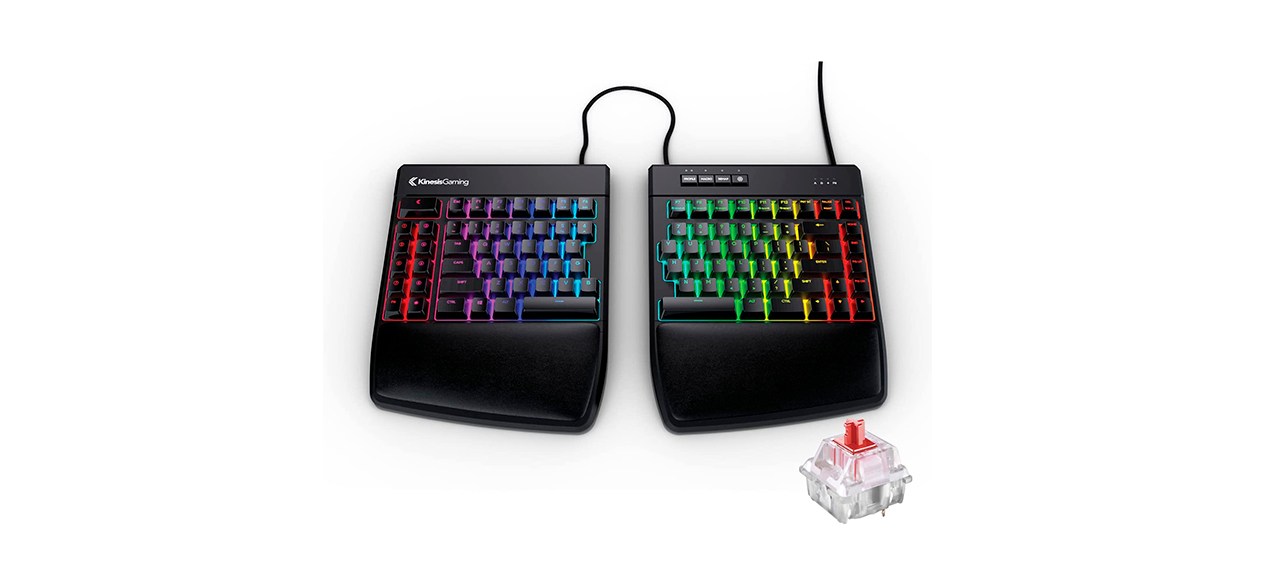 Kinesis Freestyle Edge Mechanical Gaming Keyboard
The split design lets you move one side out of the way when you aren't using it. You can position each side to achieve your ideal ergonomic setup. It has 10 customizable RGB settings. It's easy to set up and requires no special drivers or downloads.
Sold by Amazon
Want to shop the best products at the best prices? Check out Daily Deals from BestReviews.
Sign up here to receive the BestReviews weekly newsletter for useful advice on new products and noteworthy deals.
Cody Stewart writes for BestReviews. BestReviews has helped millions of consumers simplify their purchasing decisions, saving them time and money.
Copyright 2023 BestReviews, a Nexstar company. All rights reserved.