This is an archived article and the information in the article may be outdated. Please look at the time stamp on the story to see when it was last updated.
How can I build a backyard chicken coop and avoid inflated egg prices?
Along with travel expenses and gasoline, food prices have also increased in the past year, largely due to the coronavirus pandemic and supply chain issues. While we're finally starting to see some costs slowly return to normal, egg prices have continued to rise, and it's for an entirely different reason. Starting in early 2022, the avian influenza virus broke out and has already affected 57 million birds. As a result, egg prices increased by 59% in December 2022, according to the U.S. Department of Agriculture.
To mitigate this additional expense, many are considering a life of chicken farming for personal use or selling to others. Of course, that journey begins with a home to keep the chickens safe, warm and dry. So, if you're daydreaming of having a flock of your own, here's everything you need to build a backyard chicken coop.
In this article: Solar Motion Sensor Security Lights, Little Giant 1-Gallon Complete Plastic Poultry Fount and Little Giant Reel-Top Poultry Range Feeder
Why are egg prices so high?
The entire world is facing price hikes on everything from eggs to used vehicles to travel expenses. Fortunately, inflation seems to be easing on almost all fronts, save eggs. In December 2022, during the highest demand for eggs, some states saw the price for a dozen eggs hit $7.
The culprit behind these high egg prices is the spread of avian influenza, which has affected a record-breaking number of birds, beating out the last outbreak in 2015. As of December 2022, the virus had touched 57 million birds across 47 states, severely depleting the stock of eggs in the U.S. and driving up prices on not only eggs but also products that contain eggs.
Fortunately, there's good news to look forward to, as the USDA is already reporting the price of eggs is down 15 cents. With lower demand for eggs after the holiday boom and egg production ramping back up, hopefully, we'll continue to see that number drop in the coming months.
How to build a backyard chicken coop
Whether you're impatient for the egg prices to drop or want to get ahead of future price hikes, raising chickens is a smart way to get ahead. And it all starts with creating a safe home for your flock.
Location
Picking an optimal location is key to healthy, happy chickens. While taking care of chickens isn't too labor intensive once your outdoor chicken coop is built, creating the perfect home will help all other aspects to run smoothly. Here are a few guidelines when choosing a location:
Provide a minimum of 25 square feet outside the coop for chickens to run and exercise.
To avoid flooding, mud and excess moisture, choose a spot on high ground with excellent drainage.
A study by Oregon State University shows that having a coop close to your home or in a highly trafficked area will deter unwanted predators.
Choose a location away from large trees and foliage that predators can use to hide.
Sunlight is essential for optimal egg laying.
Design
Size
Allocate a minimum of 3 square feet per bird if there is additional space to run, or 10 square feet per bird if there isn't access to the outdoors.
Ventilation
While coops don't usually need to be insulated depending on the location, it's essential that a coop has airflow to remove fumes and moisture. It's also helpful to prevent diseases. Airflow can be accomplished from windows in the walls, roof vents or electric fans. However, be sure to cover all openings with hardware cloth or hardware mesh.
Roosting perch
Provide a roosting perch of at least 10 linear inches per chicken that is 2 feet off the ground.
Nest box
Plan for one nesting box for every three to four hens. Each nesting box should measure around one square foot. Position the nesting boxes lower than the perch since chickens will seek higher ground while sleeping. Stuff the boxes with straw or sawdust.
Security
Raise the coop at least one foot off the ground to prevent rats, snakes or raccoons from breaking in underneath the enclosure. Otherwise, plan for a dirt floor rather than a lower wood floor. You'll also want a secure lock on the coop door to keep the chickens in at night and the predators out. To enclose the outdoor area, bury the mesh fencing or other material at least six inches deep to prevent predators from digging underneath. Finally, to boost security and scare away predators, opt for a motion-detector light.
Products you need to build a backyard chicken coop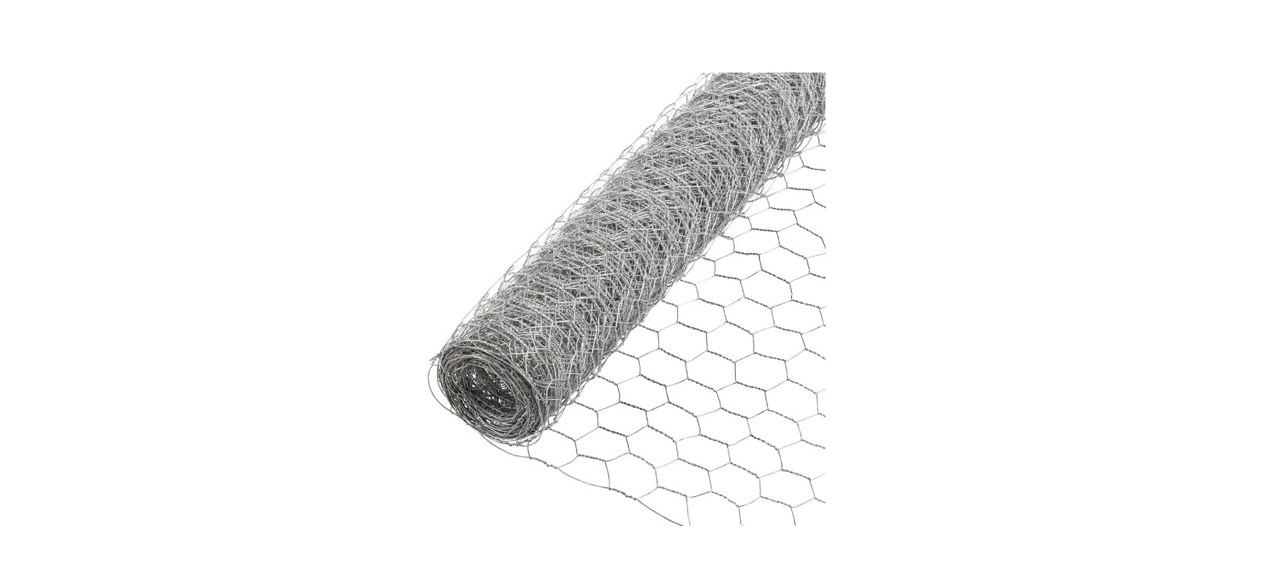 Everbilt Galvanized Poultry Netting Chicken Wire
Chicken wire is ideal for fencing in an outdoor area to keep chickens in and predators out. This chicken wire is constructed from galvanized, zinc-coated steel wire to prevent rust and ensure it's durable.
Sold by Home Depot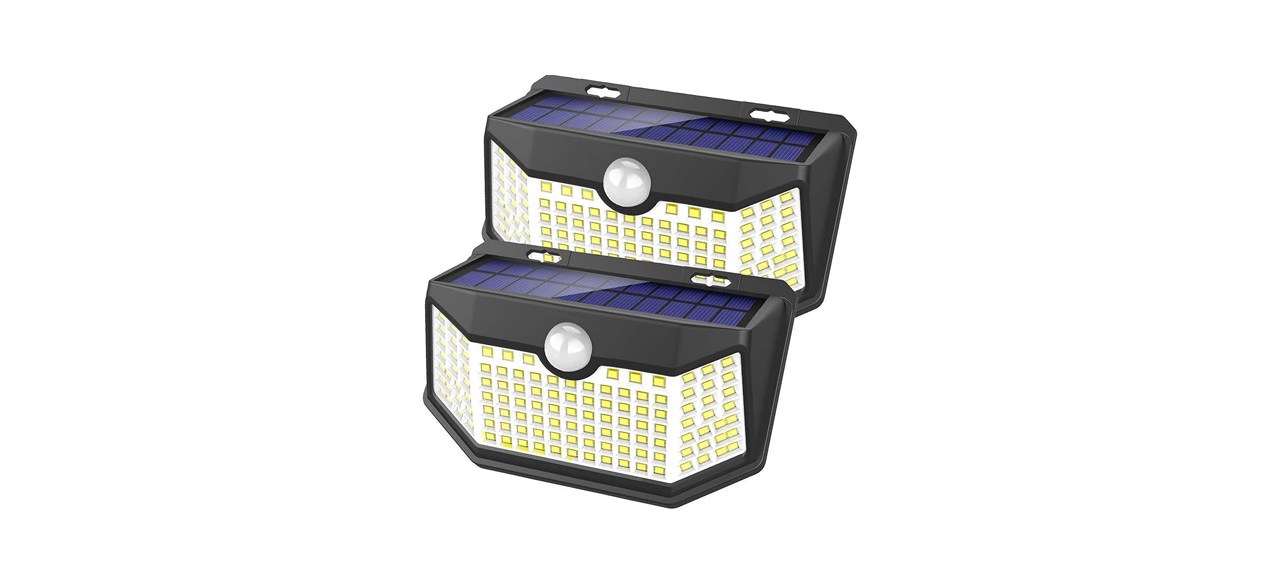 Solar Motion Sensor Security Lights
Protect the flock all night long with motion sensor security lights that turn on if a predator gets too close. Plus, these solar lights convert sunlight into electricity.
Sold by Amazon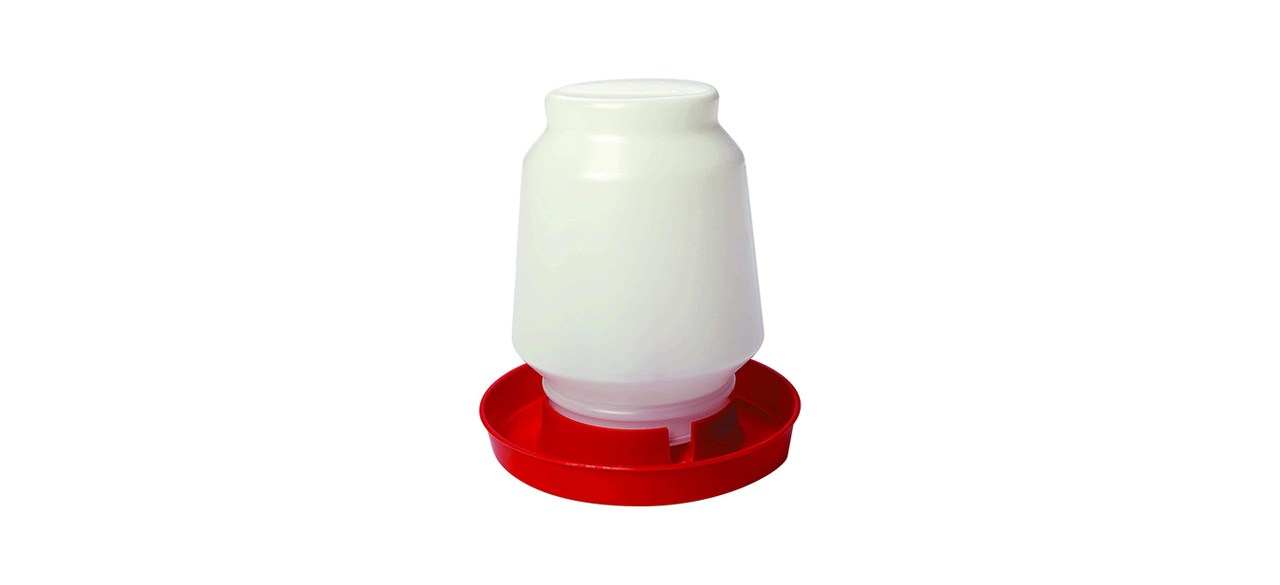 Little Giant 1-Gallon Complete Plastic Poultry Fount
Keep chickens hydrated with this poultry waterer made of heavy-duty polystyrene to withstand heat and cold. It also has a gravity-fed design to provide water flow at a constant rate.
Sold by Amazon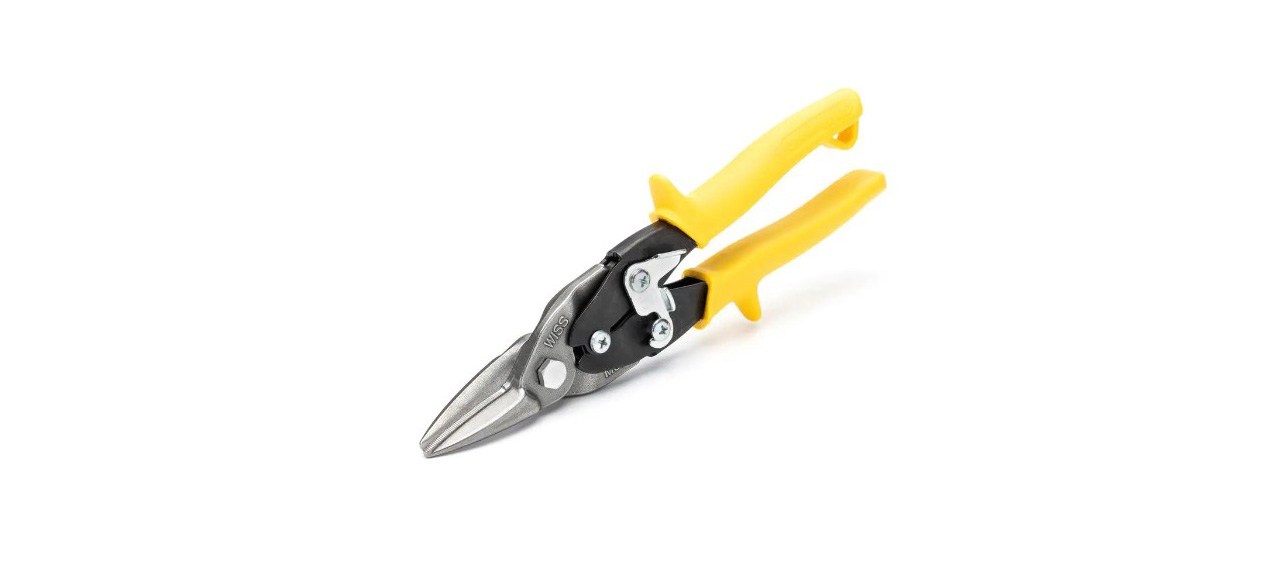 Wiss Compound Action Straight Cut Aviation Snips
Building a backyard chicken coop requires chicken wire and hardware cloth that's difficult to cut without the correct tools. These snips cut up to 8 miles of 18-gauge low-carbon steel.
Sold by Home Depot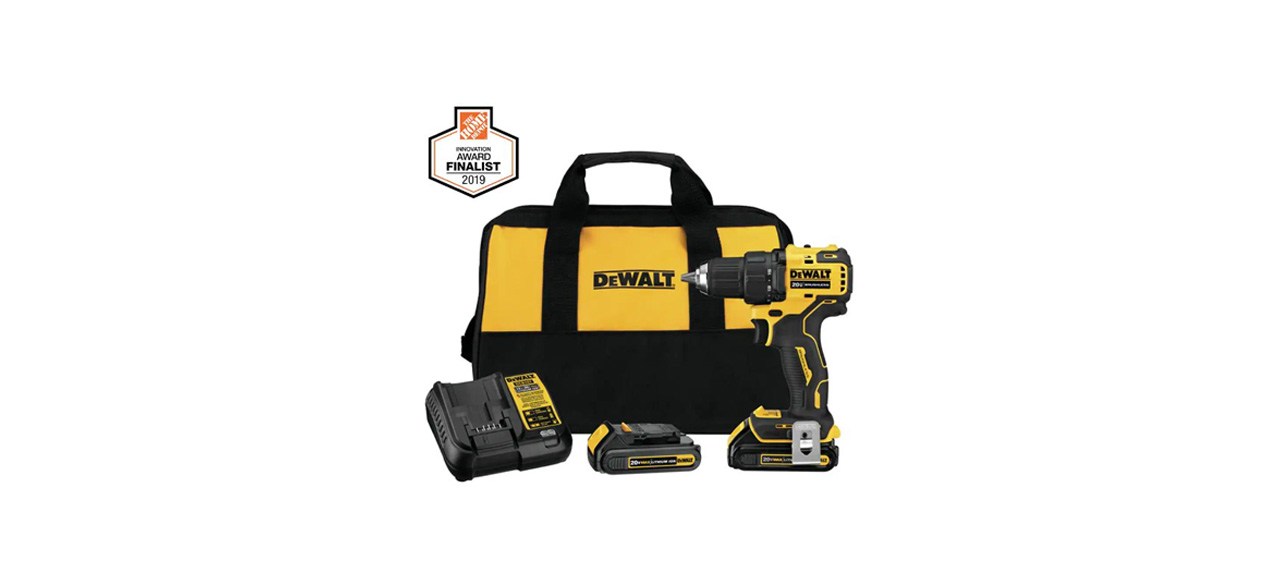 Dewalt Atomic 20-Volt Max Cordless Drill/Driver
Build the ultimate chicken coop faster and stronger with this cordless drill. It comes with two 20V Batteries 1.3 Ah, a charger and a tool bag. Plus, it's compatible with all other Dewalt 20-volt Max batteries and chargers.
Sold by Home Depot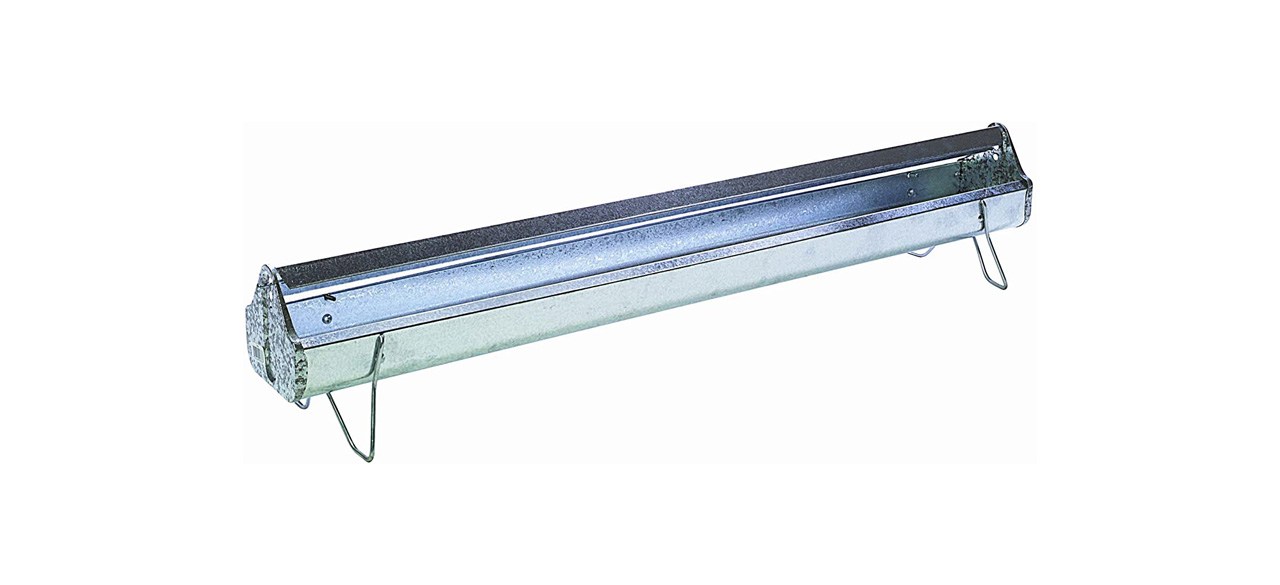 Little Giant Reel-Top Poultry Range Feeder
This poultry feeder is designed with a free-spinning reel to discourage roosting and curved lips to reduce feed waste from spillage. As a bonus, the feeder's reel snaps in and out, making it convenient to fill and clean.
Sold by Amazon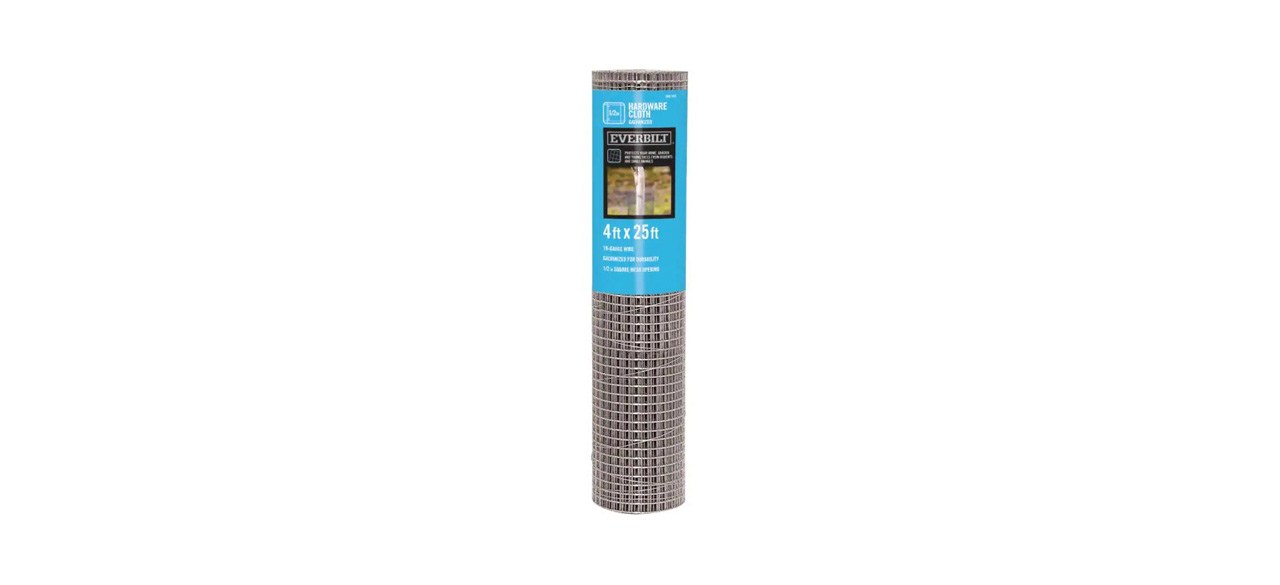 Hardware cloth is a must-have when building a chicken coop to cover openings and protect the flock. It's corrosion-resistant and requires no maintenance over time.
Sold by Home Depot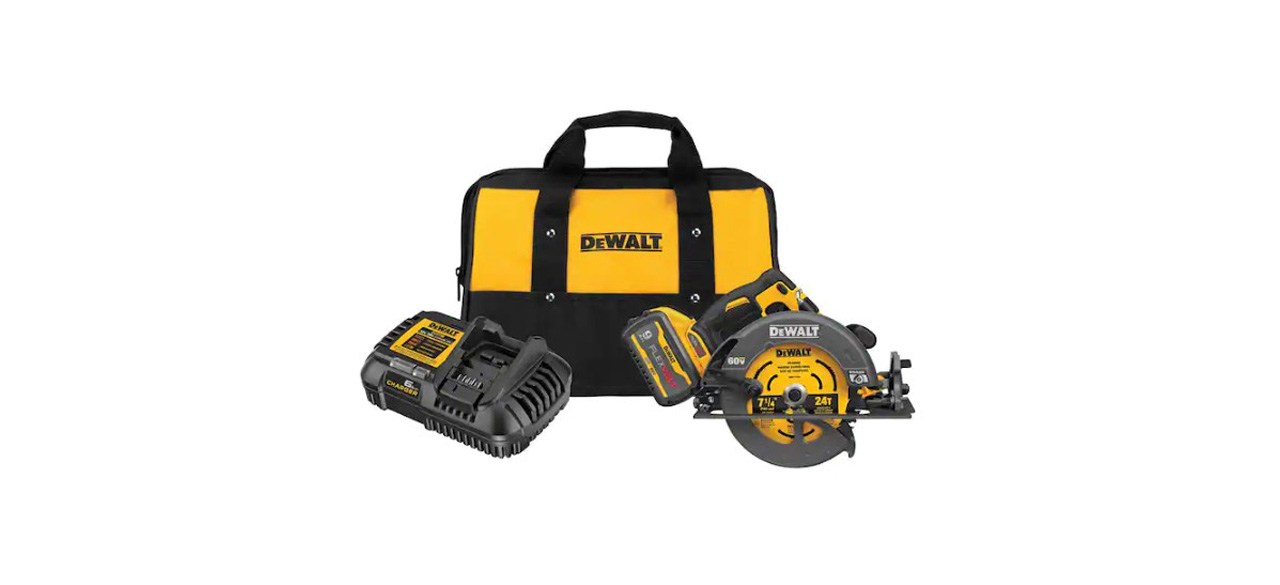 Dewalt Flexvolt 60-Volt Max Cordless Brushless Circular Saw
Why work harder when you can work smarter with a quality circular saw? This option is designed with a brushless motor that delivers up to 57% more run time over brushed.
Sold by Home Depot
Want to shop the best products at the best prices? Check out Daily Deals from BestReviews.
Sign up here to receive the BestReviews weekly newsletter for useful advice on new products and noteworthy deals.
Bre Richey writes for BestReviews. BestReviews has helped millions of consumers simplify their purchasing decisions, saving them time and money.
Copyright 2023 BestReviews, a Nexstar company. All rights reserved.